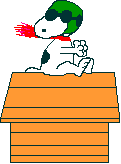 Breezy stories and anecdotes, told by Breezy pilots!
Concerning the Breezy/Miata picture on the front page....
Hello Gary,
I looked at the web site but I couldn't recognize the driver of the Miata. The picture was shot here at Pell City though. As to Sammies' last name it was Moore. He was in the industrial plant maintenance business and lived here in Pell City. I believe he was around 52 years old. Right before he died he had acquired a Bakeng Deuce frame that he was modifying into an enclosed structure much like a Champ. He didn't get to finish it but the other day I was given the frame so maybe one day I could finish it for him.
Our Breezy is finally doing right for a change since we put on the new coolers and Plenum can. The temperature runs around 190 degrees, pressure runs around 70psi, and CHT's average about 380-400 degrees. I'm really interested in seeing how it operates in the summer heat. Keep your fingers crossed.
See You,
Ronnie Cross
GOOD AFTERNOON:
I AM DOUG BARTON AND MY SON FORREST RAN ACROSS YOUR WEBSITE THIS MORNING. MYSELF AND TWO OTHER FELLOWS HAVE A BREEZY THAT WAS BUILT IN 1972, IN HANFORD CALIF. IT IS POWERED BY A LYCOMING 0-235-C 100 HP. ENGINE AND HAS TAYLORCRAFT L-2 WINGS WITH AERONCA CHAMP STAB AND ELEVATORS. VERTICAL STAB AND RUDDER ARE HOME MADE. IT HAS BEEN DISSAMBLED AND STORED FOR CLOSE TO 10 YEARS. THE FABRIC DREW UP TOO TIGHT AND CRUSHED ABOUT 5 RIBS IN EACH WING. ALSO HADE SOME PROBLEMS WITH THE ENGINE. L-2 WINGS HAVE A SEMI-SYMETRICAL AIRFOIL, AND IS A LOUSY WING FOR A BREEZY. WE ARE DESIGNING A NEW AIRFOIL AND WILL BUILD NEW RIBS, USING THE EXISTING SPARS, COMPRESSION STRUTS AND DRAG/ANTIDRAG WIRES. WE HAVE TWO NEW TANKS FROM A J-2 GYRO COPTER AND WILL INSTALL THOSE IN THE WINGS. WITH L-2 WINGS THE ANGLE OF ATTACH IS SO HIGH TO GENERATE ENOUGH LIFT, THAT YOU HAVE TO FLY AT ALMOST FULL POWER. THE 0-235 AT THOSE POWER SETTINGS IS USING ABOUT 9.5 GPH AT 65 MPH. WITH 12 GAL OF FUEL YOU ARE VERY LIMITED IN RANGE. WE BUILT A TANK THAT IS MOUNTED UNDER THE BACK SEAT AND HOLDS ABOUT 13.5 GAL. THAT HELPS A LOT. THE BREEZY WAS BUILT BY CLIFF ANDERSON, AND HE WAS LATER KILLED DOING ACROBATICS IN A SHOW AT FRESNO, CA. THE PLANE SAT IN A HANGAR FOR TWO YEARS BEFORE WE BOUGHT IT. THE ORIGIONAL NUMBER WAS "N16AC" AND THAT HAS BEEN CHANGED TO "N195DB". WE WILL KEEP IN TOUCH FROM TIME TO TIME. WE ARE LOCATED IN WOODALND CALIF. WHICH IS ABOUT 20 MILES WEST OF SACRAMENTO, IN NORTHERN CALIF. REGARDS, DOUG.
Get in touch with nature......fly a Breezy!
~ a happy Breezy pilot